WHAT OUR CUSTOMERS HAVE TO SAY
"This rinse is awesome.  Recommended by my husband's dentist after oral surgery years ago.  Have used ever since.  No burning.  Pleasant taste and heals all kinds of mouth and gum issues FAST!"
"Love this stuff and have been using it for years.  It was recommended by a previous dental hygienist."
"Gums have never been happier.  After flossing, rinsing with this feels like heaven."
TOP SELLERS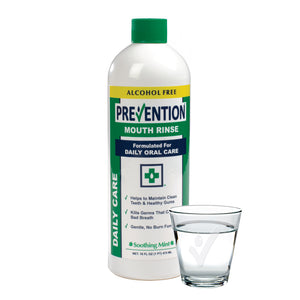 Prevention Daily Care
Great for everyday use! Alcohol-free, no artificial flavors or artificial colors. Gentle, moisturizing rinse that leaves your mouth clean and refreshed.
SHOP NOW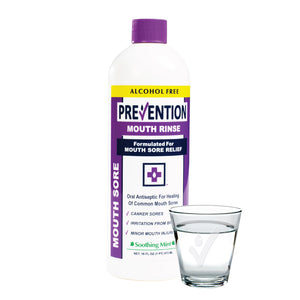 Prevention Mouth Sore
Use for the treatment of all mouth sore conditions including canker sores, abrasions for braces or dentures, and minor mouth injuries.
SHOP NOW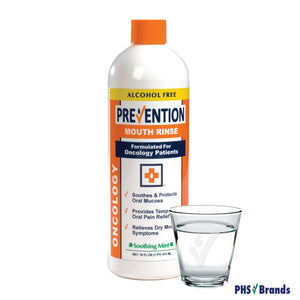 Prevention Oncology
Designed with the Oncology patient in mind. Moisturizing rinse with extremely mild flavor and without common surfactants that can cause irritation to sensitive mouth.
SHOP NOW